Pink Cafe Au Lait ( pink カフェ・オレ )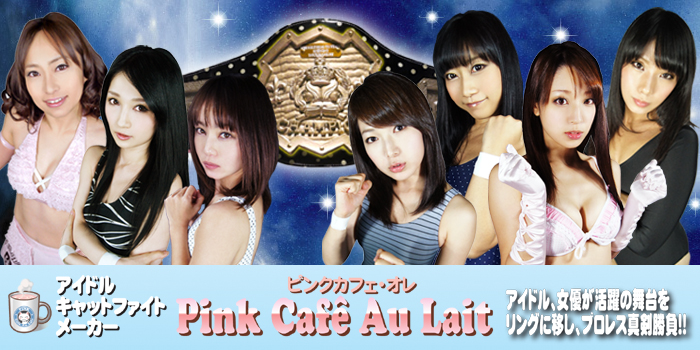 Pink Cat Fight Fight maker is idle Cafe au lait.
Idol, actress, model, and voice actor can move it to the ring (stage) playing field
VS heel enliven the story (good) group conflict (evil), and has developed a baby face tournament wrestling wrestling action hardball story to aim the seat of the strongest and most called "Wrestle Beauty Stars"! Unique wrestling! idol, and actress in a variety of costumes to professional wrestling in his underwear as well as one-piece swimsuit costume seen in women's wrestling is also noted costume! cosplay wrestling of the 1970s and 80s, such as "Wrestle Cutie Stars" and "Sexy wrestling Stars" waged a hard wrestling action! further to pro wrestling also participated (general amateur women) Staff pink cafe au lait, not just idle!

※ Pink Cafe Ole is an adult non-manufacturer. Work toward adult is not treated. Please note that when you purchase.
Pink Cafe Au Lait(ピンクカフェ・オレ)
Sort:

New arrivals

|
Device:

All

|
The number of displays of items:

80